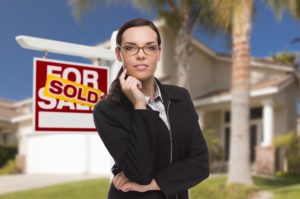 Homeowners in Illinois who desire to sell their home while working with a Chicago real estate attorney are often not just focused on finding a buyer, but finding the right buyer. Although homeowners may receive several offers, those selling their home should consider accepting an offer from a first-time buyer.
Why selling to first-time buyers is beneficial
One of the main reasons why selling to a first-time buyer is beneficial is because this group of buyers often look for lived-in homes that have been maintained well. Even though vacant foreclosures may provide first-time buyers with significant savings, many of those in this class of buyers are not motivated to buy one of these properties because they have a difficult time picturing themselves living there.
According to a survey conducted by Coldwell Banker, 81 percent of buyers looking for their first home said that move-in conditions were extremely important to them. Comparatively, only 7 percent said that they wanted to buy a fixer-upper and renovate it. Additionally, first-time buyers are often not attracted to homes that need significant work because they are worried about out-of-pocket-expenses after saving up for a down payment.
Attracting new buyers
Those working with a Chicago real estate attorney during the selling process who desire to sell to a first-time buyer can do several things to attract this group of buyers. These include the following:
Current homeowners should properly maintain and stage their home to make a good impression on first-time homebuyers during open houses. This can be done by giving the home a fresh coat of paint, eliminating displeasing odors and removing clutter throughout the property's interior.
Those who desire to sell their home should offer to help the buyer with closing costs. Although many first-time buyers typically request this, making this offer early on in the selling process can help motivate buyers.
Sellers may want to consider offering a home warranty on some of the property's major systems. This may help the buyer transition more easily from living in a rental to owning a home.
During the selling process, homeowners should not turn away low offers immediately after receiving them. Although first-time buyers may be aggressive while bidding on homes, those selling their house should try and put in a counteroffer before writing a buyer off completely.
Homeowners who decide to sell to a first-time buyer may be anxious about making sure that the selling process goes smoothly from start to finish. In this situation, home sellers may benefit from turning to a Chicago real estate attorney who can provide them with legal guidance.
Go Back <<