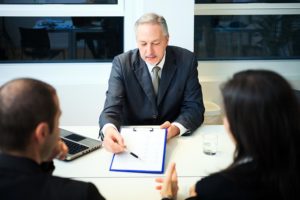 Settling custody out of court could be the best option for divorcing couples. Going through a custody battle in court is costly and runs the risk of the judge deciding the outcome based on limited facts within a short period of time.
Options for Out of Court Custody Negotiations
When divorcing parents have a non-adversarial relationship, it may be possible to draft an agreement by themselves that states who has physical custody, how visitations will be scheduled and how holidays, birthdays and other family occasions will be handled. However, if reaching agreement on their own on some issues is not possible, some points of contention can be resolved through Alternative Dispute Resolution. The most common ADR options are Child Custody Mediation or Collaborative Family Law.
Custody mediation is a non-adversarial process where both parents meet with a mediator that assists with settling custody issues. Mediation helps avoid the nastiness of a litigating a custody dispute. The common goal of mediation is to arrive at an agreement as to what is in the child(ren)'s best interest. A mediator does not have the power to make decisions but instead guides the parents to arrive at an agreement on their own.
Collaborative family law is a process that works to reduce legal costs and animosity between both parents while trying to work out the terms of a custody agreement. Its focus is on an absolute commitment to reach a settlement while reducing stress on both sides and family relationships. Each side can seek legal advice and advocacy from their respective attorneys. Unlike mediation, there is no neutral third-party directing the negotiations. During negotiations, outside assistance may be needed that requires the hiring of counselors or financial experts.
Finalizing an Out-of-Court Custody Agreement
Once both parents agree to their custody agreement, it will need to be finalized through the court. The judge will need to review the parenting plan and other stipulations to determine if meets the best interests of the children. If the judge accepts the agreement, it will become a court order that must be followed by both parents. It will remain that way and cannot be unilaterally modified by either parent without the other's consent. If a disagreement arises in the future, a petition for modifying the order will need to be made to the court.
Go Back <<