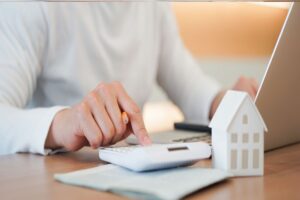 Signs show the frenzied real estate market of the last couple of years beginning to steady. The onset and heights of the COVID-19 pandemic saw many city-dwellers packing up and moving to the suburbs. As the demand for single-family homes in lower-density areas increased, limited property availability and supply issues and slowed production contributed to a cost surge between 2019 and early 2021.
A Cooling Market
Market analysis points to the easing of the recent pandemic-driven real estate surge. As of a September 2021 report from Realtor.com, sellers are listing at 12.6% lower rates than the 2017 through 2019 levels. Further, the total number of unsold homes has decreased by 12.6% and the inventory of active listings has dropped by 22.2% since 2020. Much of the market steadying may be due to changes in the demands and behaviors of residential housing buyers and sellers.
Seller Concerns
Market concerns have kept many would-be sellers from putting their properties on the market, contributing to the inventory decreases. After selling a home, many people look to invest right away in another property. Through much of 2019 and 2020, limited listings and high demand led to high asking prices and bidding wars between hopeful buyers. According to Reuters.com, from September 2020 to September 2021, the median housing price saw a 14.9% increase. Out of concern, they may not be able to purchase another home, some have opted to hold off or not sell their properties, leading to the listings and inventory decreases seen in Illinois and throughout the U.S.
The Movers Have Moved
Some of the real estate market slowing is due to the end of the pandemic-driven population moves. In response to COVID-19, many took online classes instead of on-campus and worked from home instead of in the office. Wanting more space, many sought homes outside larger, highly populated cities. However, those wanting the additional space that homes in the suburbs offer have largely made their moves. Additionally, the number of first-time homebuyers has dropped by 30% since July 2021. Without buyers looking to make purchases, the limited listings have remained active.
Buying a home is an important decision, with potentially long-lasting implications. Understanding their options and the processes may help buyers get the homes of their dreams, while still protecting their families and their futures.
Go Back <<