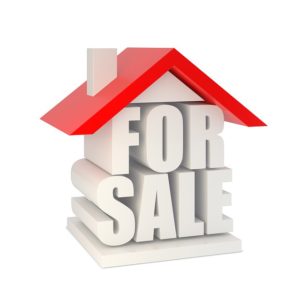 The spring homebuying season is off to a slow start in Chicago and the weak housing market could make it more difficult for Arlington Heights's homeowners to sell their homes. Local real estate lawyers report that spring and summer months are typically the best time of the year to sell a home. Home sellers need to prepare themselves as the market continues its buyer-friendly tilt.
What is Fueling the Current Decline?
A late 2018 Realtor.com survey predicted that Chicago's residential real estate market was going to have a bad 2019. Predictions included declines in median home prices by 1.9 percent and the number of home sales by 7.4 percent. The survey pointed to Chicago's slower population and employment growth in comparison to other areas in the country.
Adding to metro Chicago's woes, housing inventory has fallen. Additionally, mortgage rates for a 30-year fixed mortgage have risen 5.1 percent. This has caused some buyers to be priced out of price bands where inventory does exist.
According to the Illinois Association of Realtors, more homes sold in March than in February 2019. However, while 8,122 homes sold in the metro Chicago area, this was a 10 percent decrease from last year. February's 5,600 sold homes was just a 4 percent decrease from February 2018 numbers.
Despite the increase in homes sold in March, it was not the spring rebound that was expected by realtors. Median home prices increased by only 0.4 percent to $240,000 in March. This is after a 1 percent gain in February. In Chicago proper, home sellers are facing a bigger challenge. March home prices decreased by 13.6 percent since last year while prices dropped 6 percent since 2018.
Local Real Estate Experts Express Optimism
Despite the gloomy forecast for Chicago's housing market, optimism remains. Local real estate experts, like Tommy Choi, president of the Chicago Association of Realtors, expressed optimism by stating "As the spring selling season ramps up, we'll start to see more activity again, although at a more measured pace reflective of the current consumer climate." Lower interest rates, increased inventory and growing Millennial interest in buying a home could give the market the jump start it sorely needs.
Interest rates are not expected to increase for the rest of the year, and even with slightly higher gains in home prices, Chicago is expected to stay buyer-friendly during the next few years according to a report from the Illinois Association of Realtors.
Go Back <<