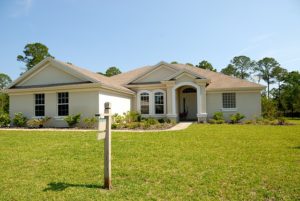 After a recent slump, home prices are leveling off, inventory is good, and the real estate market is going strong in some Chicago suburbs, particularly for homebuyers. With mortgage interest rates continuing to remain near historic lows and supply outweighing demand, the Chicago area is likely to remain a buyer's market as the year continues into 2020.
A Buyer-Friendly Market in Chicago and Its Suburbs
According to a Home Buying Institute report based on Realtor.com research, Chicago ranked second on a list of top 10 buyer-friendly real estate markets in the country, just behind Albany, New York. As of June of this year, Chicago had an estimated six-month supply of homes on the market.
The research also determined that the average selling price for Chicago-area homes sold remained stable throughout the year.
Two main factors could maintain Chicago and the surrounding suburbs as a buyer's market throughout the rest of the year and into 2020.
Dropping Home Prices
Zillow has also revealed via recently published data that home prices have dropped. In fact, in late July, Zillow's research team determined that the average home value in Chicago decreased by -0.6 percent within the last year, predicting that prices would continue to drop -1.6 percent in the following year.
The Slowing of Home Sales
Another indicator of a real estate market shift in and around Chicago is the fact that home sales have slowed down. The aforementioned Realtor.com research revealed a decline of -7 percent in home sales over the past 12 months as of June.
Redfin, a national real estate brokerage, also released a report revealing that listed properties for sale in Chicago stay in the market for an average of 57 days, compared to the national median of 35 days. This slow-down in 2019 is one reason why the median price has remained flat.
A few of the suburbs where home sales and the median prices both decreased this year, and the average time houses spend on the market increased, are: Arlington Heights, Oak Park, Oak Lawn, Highland Park, Brookfield, and Prospect Heights.
Buying a Home in Chicago in 2019 and Beyond
It's difficult to determine whether or not it's ideal to buy a home in the Chicago suburbs at this time. Potential buyers may want to consider taking a "wait-and-see" approach. It's always best to research the housing market to make a more informed home buying decision.
Go Back <<