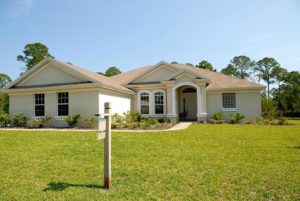 People who are in the market for residential real estate may be spurred into buying in the coming months because of an expected increase in interest rates by the Federal Reserve. It is important for people to make certain that they conduct the due diligence that they should before moving forward too quickly on a home purchase. A real estate attorney can help his or her clients with researching homes' title histories and other encumbrances that might impact the clients' decision-making process.
Rising Interest Rates Expected
The Federal Reserve is widely expected to raise interest rates in 2017. According to the National Association of Realtors, the potential for an increase in interest rates may lead prospective buyers who have been considering purchasing homes to go ahead and try to purchase homes so that they can lock in mortgages at lower interest rates. The likely increase in interest rates might also spur people who are considering selling their homes to go ahead and list them, because it is harder to sell homes when interest rates are high than it is when interest rates are low.
If home sales increase, it would reverse a downward trend that has been occurring in the greater Chicago area. In December, home sales were down by 3.6 percent year-over-year in the metropolitan area, and they were down by 7 percent in Chicago itself for the same time period. The current forecast for the spring is that the trend will reverse and sales will go up in reaction to the potential for rising interest rates.
The Importance of Due Diligence
A home purchase is commonly the largest financial transaction of a lifetime. It is important to conduct the proper due diligence before moving forward with buying a home. Potential buyers should check comparables to make certain that they are making offers that reflect the value of the homes that they are interested in. They should also make certain that there are no title encumbrances. People should find out all of the issues that homes have before they close. This may help to save thousands of dollars if problems occur later. A real estate attorney can do the necessary research to help protect his or her client's interests.
Go Back <<