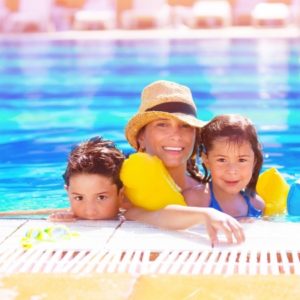 Thousands of Illinois families are affected by divorce each year and parents are faced with the task of creating a visitation schedule that is in the best interest of the children, while simultaneously meeting the needs of both parents. The thoughts of losing contact with a child can cause contention and strife if parents are not able to mediate and put together a plan that is comfortable for all involved. The following tips can help facilitate a smooth and successful process that has a desirable outcome for both parents and their children.
Work together
Good parenting is not a contest or a competition. When it comes to child custody issues and a well-drafted visitation schedule, parents should work as a team, despite the marital struggles that may have resulted in a divorce. Rather that arguing over petty disagreements, working together can ensure that a visitation schedule is as fair as possible.
Be open-minded
Holidays and special occasions can be a roadblock for many divorcing parents as they create their schedule. It is not always possible to meet the wants and expectations of both parties, so it is important to be open-minded. Compromise is often required, sometimes allowing one parent to have visitation rights with the children on a holiday that may be important to the other parent. It is not always easy to break traditions, but if doing so creates the best possible outcome then it is worth any heartache it may cause.
Keep the children in mind
During a divorce, children's lives can be turned upside down. Parents should be gentle and cautious when they speak about the other parent and should treat him or her with respect in order to maintain a positive relationship between parent and child. In Illinois, the court determines which parent is granted custody based upon the child's best interest. When creating a visitation schedule, it is helpful to do the same thing. Children may remember any fighting or arguing that goes on over holidays and visitation, but parents can shield their kids and promote positive memories by staying respectful.
Focus on the issue at hand
It can be easy for a divorced couple to slip back into old habits as they attempt to set up a visitation schedule. Focusing on the task at hand rather than bringing up past problems or issues can prevent conflict and promote good communication and a workable schedule.
When parents are unable to come up with a visitation schedule that they both feel is fair or need help creating a plan that works for everyone, an attorney can be of assistance in setting up a schedule that is an ideal standard for many years to come.
Go Back <<