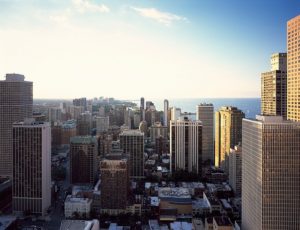 When buying a home in a competitive real estate market, using tricks of the trade will help homebuyers reduce stress and increase their chances for success.
Getting Pre-approved
Before shopping for a home, it is always a good idea for homebuyers to have gone through the pre-approval process with a mortgage lender. Having a mortgage approval letter in hand shows that homebuyers have had their credit examined and the lender has determined how much of a mortgage they can afford. It also shows that the homebuyer is financially able to close the deal sooner than a buyer who has not been pre-approved.
Making a Strong First Offer
A lowball offer will be ignored in a competitive real estate market. Even making an offer at list price may not be enough to secure a home in a hot market. Agents could set the list price below the market price to generate buzz for the home. Once enough people have shown interest, agents often request highest and best offers be brought to the table. Holding back or letting the initial asking price be the guide could cost homebuyers their dream homes.
Adding an Escalation Clause
Some realtors have begun using escalation clauses. If the seller receives a higher offer than one that has already been received, the original buyer could have an escalation clause that automatically increases his or her offer by set increments until it exceeds the competing offer.
Cash Speaks Loudly
There has been an increase of homebuyers making all-cash offers. There are numerous benefits of making an offer in cash. Since no appraisal is required and parties avoid the risk of a mortgage getting turned down by a lender after the buying process has begun, cash buyers have a significant advantage in a competitive market.
Home Inspections
In a competitive market, a seller may accept a buyer's offer, but only if he or she waives the home inspection to speed up the process. Buyers should never waive the inspection because there could be hidden problems with the home that only a trained home inspector would be able to find. Homebuyers are at risk of losing their escrow, getting stuck with high repair bills, or receiving expensive fines from their municipality when issues are found in the home.
Go Back <<