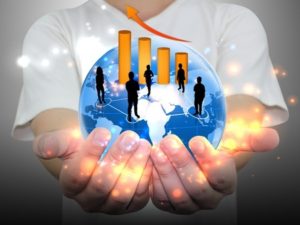 Even a supposedly happy marriage can sometimes take a wrong turn and end up in divorce; and, sadly to say, one of the partners may find that their spouse was not always up front with all of their financial dealings. Divorce is not an easy transition in life; and with a desire to complete the process as quickly as possible, they may be vulnerable to illegal behavior from their ex. Especially when marital property in involved, some spouses will try to hide assets in an effort to keep them hidden from any property division.
Is a spouse hiding assets?
Some items that can be included in property division include real estate, financial assets, and personal property. According to Forbes, Hidden marital property is all too common. Suspicions may be warranted if a spouse:
is secretive about financial affairs
deletes personal financial programs
has statements and bills sent to another mailbox or PO Box
offers excuses for large amounts of money that disappear
is involved in drug abuse or frequent gambling
pushes for the quick signing on documents
If there is not a logical explanation for any of these suspicions, some legal steps may need to be taken in order to bring everything out into the open. If one party fails to disclose all assets, they can actually be charged with fraud and financial penalties. In a Michigan divorce case, a husband was found to be hiding assets, which displeased the court, of course, and he was ordered to surrender the assets and was penalized, along with his brother who was the third party helping him conceal the hidden assets.
How can additional assets be located?
If a spouse suspects that the other spouse may be hiding assets, the sooner they document any of the assets, the better off they will be. It is also a good idea for spouses to take the time to read any documents or forms before applying their signature to ensure that they are not authorizing transfers of funds to another person or giving up their claim on a particular marital property. Looking over tax returns, for example, can help make sure that their spouse is not understating their financial wealth.
Each spouse should have a working knowledge of all financial accounts and activities, as well as important documents. If this is followed and a breakup occurs along the way, both partners can be assured of a more equitable and secure post-divorce financial standing.
Go Back <<