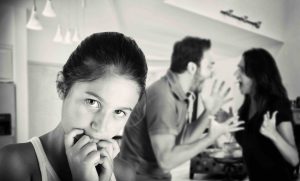 Parenting coordinators are qualified professionals who help divorced or separated parents resolve child-related disputes. Even the most successful co-parenting relationships sometimes hit bumps in the road and parents may find themselves in conflict. When things escalate, the court may appoint a parenting coordinator to aid the sides in coming together for the benefit of their child.
The Role of a Parenting Coordinator
Family law courts may order people in high conflict cases to participate in parenting coordination. Such trained professionals assist with implementing court orders, making decisions, resolving disputes, and other such issues. Focusing on the best interests of the child, parenting coordinators intervene when people cannot reach agreements on issues relating to their kids through other processes, such as mediation.
The parenting coordination process is not confidential. Coordinators may share relevant information with the court or other involved professionals. However, parenting coordinators only disclose details with court authorization, written agreement from both parents, or in case of emergency.
The Appointment of a Parenting Coordinator
Family law courts appoint parenting coordinators under certain circumstances. According to the Circuit Court of Cook County, the court will order parenting coordination when it finds it would be in the children's best interests, and the parents cannot adequately communicate and cooperate when it comes to issues involving their kids. The court may appoint a parenting coordinator when mediation is unsuccessful or is determined inappropriate by the judge, or when both parents agree to this type of intervention.
The Duties of a Parenting Coordinator
In assisting parents and their children and following the guidelines for coordination as outlined by the court, parenting coordinators have several duties. The court directs they should monitor the behavior of parents and mediate disputes between them. Parenting coordinators also make recommendations to the court as necessary and report any allegations of parents not complying with court orders. When called for, parenting coordinators act as a go-between for parents, communicating information to both sides. While the parenting coordinator may make recommendations to parents or the court, they do not have decision-making authority, nor can they give opinions or suggestions regarding the ultimate issues of fact, law, or a mix of fact and the law relating to issues of parental responsibilities, relocations, and non-parent visitations.
Working with a parenting coordinator may help divorced or separated parents keep the conflict to a minimum for the benefit of their children, themselves, and their futures.
Go Back <<