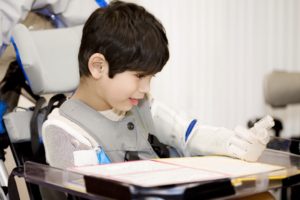 Receiving a child support collection notice can be distressing, but with attention to detail and the help of child support attorneys, most can understand the requirements and avoid penalties. It is vital to pay child support demands on time to avoid penalties from the state of Illinois.
What to do when a child support demand arrives
On receiving a child support demand, the recommended course of action is simple:
Review the notice for errors: be sure the name of the non-custodial parent is correct, the name(s) of the child(ren) are correct, as well as the payment amount; and
Follow the payment instructions: in some cases the non-custodial parent remits payment through a county court office. Other cases require the non-custodial parent's employer to deduct child support payments automatically from wages. And, in some cases, the non-custodial parent makes direct remittance to the custodial parent. Whatever the instructions may be, do not deviate from them.
Child support agreements can change as circumstances for either parent or the child evolve. Employment changes, a medical crisis or educational expenses are good reasons to review the child support order. Consult with a child support attorney to determine the viability of your modifications.
Determining fair child support
In Illinois child support attorneys are well versed in the basic formula Illinois courts use to determine a fair child support order. The calculation is based on the number of children the non-custodial parent provides for and their net income. Deviations from the standard figure can be adjusted for, such as:
Financial needs and resources of the supported child(ren);
Financial needs and resources of both the custodial and non-custodial parent; and,
Physical, emotional, and educational needs of the child(ren).
It is important for those involved in child support negotiations to take note of agreements about variables. Without these points of reference, a child support order may be higher than expected. Which can lead to difficulties in making payments, delayed payments or a host of other issues for non-custodial parents.
Penalties for non-payment
Illinois child support attorneys are familiar with the penalties for non-payment of child support. These include monetary fines and jail time, and can include public shaming on the roster for Illinois Deadbeat Parents. Custodial parents must abide by visitation agreements, regardless of the status of child support payments.
Go Back <<