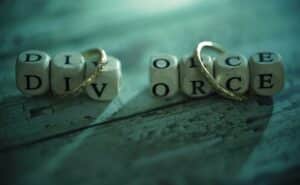 Knowing what to expect at an uncontested divorce hearing may help you determine if that filing is the right path for your situation. An uncontested divorce hearing is a brief court appearance held in front of a judge to finalize the divorce.
During the uncontested divorce hearing, the lawyer(s) or the judge will ask the parties a series of questions. The questions are designed to help the judge establish that the court has jurisdiction, that there is a cause of action, and that there is a voluntary agreement between the parties. If everything is answered to the judge's satisfaction, your dissolution will be granted.
What Is an Uncontested Divorce?
An uncontested divorce is one in which the parties agree on all the legal issues. Divorce is the legal process of dissolving a marriage. To have a divorce be considered uncontested, both parties must be in agreement that the marriage should be dissolved. In addition to agreeing to end the marriage, the parties to an uncontested divorce must also agree on several other issues. These include:
Division of property
Parenting time
Spousal support
In an uncontested divorce, parties must reach an agreement on how to divide all marital property, assets, and debts. Division of property is often one of the most contentious issues in a divorce. It is also the second leading cause of divorce in Illinois. The issue can be even more contentious when the parties have high amounts of debt. For an Illinois divorce to proceed as an uncontested divorce, the parties must agree on how all debts will be divided.
Parties to an uncontested divorce must also have an agreed-upon plan for custody and a parenting time schedule. Child custody includes both legal and physical custody. Legal custody refers to the parent's responsibility to make important life decisions for the child, such as decisions about health care, education, and religious upbringing. Physical custody refers to whom the child primarily lives with. Parenting time, or visitation, is the time each parent spends with the child.
Child support refers to money paid to the custodial parent for the care of the joint child. Spousal support, also known as maintenance or alimony, is sometimes paid to a lower-earning spouse after a divorce. Parties to an uncontested divorce must agree on whether child support and spousal support should be ordered and in what amounts.
In some cases, parties have a companion animal or pet that was part of the joint household. In an uncontested divorce, parties will also have to agree on what will happen with the companion animal. If there is a disagreement on any of these issues, the divorce is no longer uncontested and will need to go through the contested divorce process.
How Long Does an Uncontested Divorce Take in Illinois?
While a contested divorce can take a significant amount of time to work through all the issues, an uncontested divorce can usually be resolved much more quickly. A simple, uncontested divorce can be completely resolved in just a couple of months. Because all divorces are different, the length will depend on your unique situation. In some cases, an uncontested divorce could take up to six months or more.
An uncontested divorce does not require the court to make decisions about contested issues. This allows the process to go much more quickly. In addition, this can save parties a significant amount of money. While the uncontested divorce process in Illinois can be much quicker and less expensive than a contested divorce, it can still be confusing to navigate through the court process.
The Uncontested Divorce Process
The first step in starting the uncontested divorce process is to file your divorce paperwork. You will need to know what and where to file. You should file with the circuit court in the county where you or your spouse reside. The proper forms are available online or at the courthouse where you intend to file your case. A divorce attorney can help you find the correct paperwork and help you determine where you should file.
Once you have filled out the proper forms, you may be wondering what to expect after filing for divorce. Once your uncontested divorce has been properly filed, you will have a hearing scheduled. The uncontested divorce hearing is a brief hearing in which the lawyer(s) or the judge will ask the parties several questions. In Illinois, this is usually referred to as a prove-up hearing. The judge will ensure that all paperwork is in order and that the agreement between the parties is not unfairly one-sided. If all the requirements are met, the judge will grant the dissolution.
Joint Simplified Dissolution of Marriage
If you live in Illinois and do not have children, you may qualify to get a joint simplified dissolution of marriage. Just like in an uncontested divorce, you must agree on all the issues. This process is more simplified, but has several requirements. In addition to a requirement that the parties have no children together, some of the other requirements include:
The marriage must not have lasted more than 8 years
One or both parties must meet the residency requirements
Neither party can rely on the other for support
Neither party can own any real estate
All marital property minus all debts must be under $50,000.
The gross combines income for both parties must be less than $60,000
What Type of Divorce Should You File?
Divorce can be a difficult and emotional process. If you have disagreements on how issues such as property division, child custody, or child support should be resolved, you will likely need to go through the contested divorce court process. However, if you have a good relationship, you may be able to come to agreements on these issues and file a simpler uncontested divorce. If you meet the criteria, you may wish to file a joint dissolution of marriage for an even quicker and simpler process.
Go Back <<