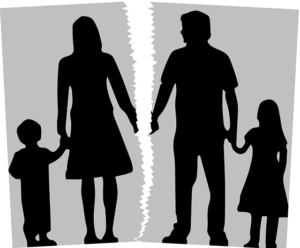 In Illinois, judges must determine the award or modification of child custody in accordance with the child's best interests. But what does this actually mean? There are many criteria a judge must consider in child custody and visitation cases, one of which is the wishes of the child as to his or her custody. However, the child's wishes alone are not controlling. There are several factors a court must consider in a custody dispute. Judges also have several tools at their disposal to assist them, such as the appointment of a child representative or a guardian ad litem, home studies and custody evaluations.
A guardian ad litem is assigned by the court to act as an advocate for the minor children.  The guardian ad litem investigates facts, conducts interviews of both the parties and the children.  The guardian ad litem may choose to interview any person he or she deems relevant in a custody dispute.   The guardian ad litem will often submit a written report to the court giving his or her recommendations as to what would be in the best interests of the child(ren).  The guardian ad litem may be called as a witness to testify about the findings and recommendations contained in the report.
The child representative is also an advocate for the minor children and does many of the same things that a guardian ad litem does. The child representative will often encourage and try to facilitate settlement of the custody dispute. However, a child representative does not give an opinion or provide a report to the court about his or her findings or recommendations. The child representative may participate in the court proceedings and offer evidence-based legal arguments as to what is in the best interests of the child(ren). The position of the child representative as to custody or visitation is just that, a position. It is not evidence.
Judges will also send parties to mediation before the parties incur substantial expenses in a custody fight. In Cook County, this service is offered free of charge to the litigating parents. If the parties cannot agree on a custody arrangement, then a judge will use his available resources and the evidence produced at trial and then apply the criteria set forth in the custody provisions of the statute to determine a child's best interests and his or her custodial parent. So, to answer the question, in order for the child's wishes to be the sole factor in determining where he or she can live….eighteen years old, when the child is no longer a minor.
If you have questions about child custody in Illinois and in particular, the Chicago area, please call Roger W. Stelk at (847) 506-7330.
Go Back <<