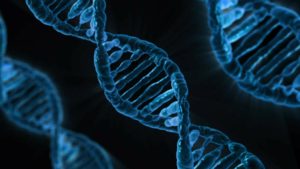 In many child support cases, a father's paternity may be questioned and must be established before parental rights and financial obligations are put into place. Establishing paternity in Illinois is normally a relatively easy process, but sometimes there are complications. A family law attorney can help Illinois families with child support cases and provide assistance when paternity is questioned. After paternity is established, an experienced family law attorney can help single mothers file for financial child support and determine other legal rights regarding the father-child relationship.
What happens when paternity is questioned in a child support case? Mothers attempting to collect child support from the alleged father must first prove the paternity of the father. According to the Illinois Department of Healthcare and Family Services, paternity is defined as "the quality or state of being a father." For couples that were married at the time of the child's birth – the husband at that time is automatically and legally presumed to be the father. For unmarried couples, the mother may name a man as the "biological father," who is considered to be the "alleged father" until one of three requirements is fulfilled. To be named the legal father, one must either:
Complete and return a Voluntary Acknowledgement of Paternity form (signed and witnessed by both parents) either in the hospital at the time of birth or completed and returned via mail at a later date.
Be ordered by an Illinois state child support agency to enter an Administrative Paternity Order (after a completed DNA test).
Be ordered by Illinois courts to complete a judicial Order of Paternity (and return a completed DNA paternity test).
When the court questions paternity during a child support case, the alleged father will be notified and required to present the proper genetic testing. Paternity tests required drawing blood, but are now easily conducted with a simple swab inside the father's mouth. Genetic paternity testing is very accurate, producing results that are at least 99.9% positive. When the results are in, the mother and alleged father will be notified and the court or child support services may issue an Order of Paternity. A family law attorney in Illinois can help families seeking child support and establishing paternity of the alleged father.
Go Back <<