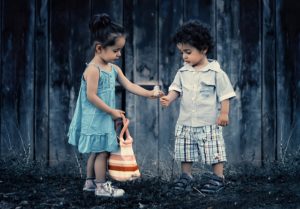 Many people who are about to head into a divorce case are curious as to how much they will be expected to pay with respect to child support.  Section 505 of the Illinois Marriage and Dissolution of Marriage Act (750 ILCS 5/505) addresses the payment of child support.  Child support is paid until the child of the parties reaches the age of eighteen (18) years or graduates from high school, whichever occurs last, but in no event past the age of nineteen (19) years.  Payment for post high school education expenses or support for an adult disabled child are covered under a different statute and will be covered in a future blog post.   Generally, child support is paid off of a percentage of the net income of the person paying the child support, often referred to as the non-custodial parent.  Most people understand that, but what many may not realize is that the percentage of child support is a minimum amount.  However, most judges will apply the statutory percentage of child support.  Child support for one child is 20% of net income, 28% for two children, 32% for three children, 40% for four children, 45% for five children and 50% for six or more children.
However, the non-custodial parent is often ordered to contribute to other expenses of the child(ren) in addition to the statutory child support.  It is not uncommon for the parent to be required to contribute to day care expenses, medical insurance and medical expenses (not covered by insurance).  Some may also be required to contribute to extra-curricular activities and certain school expenses.  It will all depend on either what is negotiated between the parties and agreed upon or what a judge determines after a hearing on the issue.
The same rules apply to child support orders entered with respect to parents of a child who were never married (ie. parentage or paternity cases).
If you or someone you know has any questions about child support or other family law related matters in Illinois, please do not hesitate to contact the Law Offices of Roger W. Stelk at (847) 506-7330.
Go Back <<