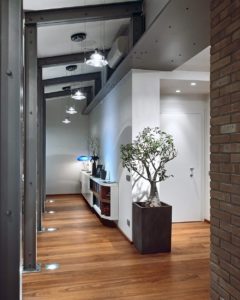 With the recent downturn in the real estate market, many homeowners are wary of putting up a for sale sign in their yard for fear of not receiving the offer that they need. In Illinois, the average home sells for $154,100, and home values have gone up 0.2 percent over the past year, according to Zillow.com. Geoffrey J.D. Hewings, the director of the Regional Economics Applications Laboratory at the University of Illinois, predicts that foreclosure numbers in the state are diminishing consistently. A Buffalo Grove real estate lawyer knows that this means it may be a good time to sell.
However, some homeowners worry about making their homes look desirable to buyers. Putting a home on the market without a little bit of preparation carries the risk of diminishing the number of offers received, but many wonder whether paying for professional home staging is worth the investment.
What is staging?
In real estate, the process of setting up a home in an attractive manner in order to attract buyers is called staging. Both residential and commercial properties can be staged by filling empty rooms or space with furniture or décor that showcases the best features and invites those viewing the home or business to imagine themselves living there. Staging can also involve cleaning, de-cluttering, neutralizing or rearranging existing spaces to make them more appealing to a wider audience.
In some cases, homeowners may use the furniture and accessories that they already own to stage a home, while others may choose to purchase or rent pieces that they feel will do a better job of showing off their house. Professional home stagers may be utilized, but some homeowners prefer to take care of the process on their own.
Fewer days on the market
Selling a home can be very stressful. Between worrying about keeping the property in tip-top shape at all times and promoting enough foot traffic to encourage serious offers, getting a home to sell as quickly as possible in order to alleviate these types of stressors is often the ultimate goal. Many real estate professionals agree that staging a home is one of the best ways to spend fewer days on the market overall. The Real Estate Staging Association argues that staged properties spend more than 70 percent less time up for sale.
Viewing staging as a marketing tool designed to improve home-selling outcomes may be the best way to explain why it works for such a high number of sellers. Many of today's properties are listed online, allowing potential buyers a preview before seeing a home in person. Experts have found that photos of staged homes are often more attractive and stand out from among the other options on the market.
Getting a higher price
A Buffalo Grove real estate lawyer understands that staging a home may also result in a higher selling price. Research from the National Association of Realtors found that almost 40 percent of sellers' agents agreed that staging had the potential to raise a property's value by up to five percent, with a smaller number of agents reporting up to a 20 percent increase. This upsurge in higher offers may be due to staging's ability to expertly hide a home's flaws while simultaneously enhancing the positive features.
Hiring a professional stager can cost anywhere from $500 for a basic consultation up to 10 percent of a home's asking price, depending on the level of service required. However, the fees may be offset if a seller is able to make more money on the sale of the home than they would have without staging.
Basic home staging tips
There are a few things to consider when staging a home, either with the help of a professional or as a DIY project, including the following:
Sellers need to be able to separate their emotions from the property in order to get the best deal possible. This often requires being willing to remove photos, rearrange furniture and switch up the look of the home earlier than expected. In order to get the benefits of home staging, sellers should plan to neutralize their property as much as possible. This allows prospective buyers to see themselves in the home without the distraction of the previous owners' presence.
Buying a new home requires moving, and it can be beneficial to start packing up before listing a home in order to cut back on clutter. Too much stuff in a space can keep people from getting a feel for each room or area of a house. Bookshelves, closets, countertops and walls should be cleared from everything except the necessities when possible.
While the overall appearance of a home's interior is an essential part of home staging, the exterior can be just as important. Good curb appeal can draw buyers in, while poor curb appeal can keep them away. Exterior home staging may involve simply keeping the lawn mowed and the weeds down, but may also go as far as creating an inviting seating arrangement on the front porch.
Obtaining professional assistance
Many people turn to the experts when selling their homes. A team of professionals can be extremely helpful with the process and sellers often includes a Buffalo Grove real estate lawyer as part of their lineup. A successful sale typically requires a certain level of experience, and working with a stager or other professional may be the ticket to a shorter time on the market and a better final offer.
Go Back <<