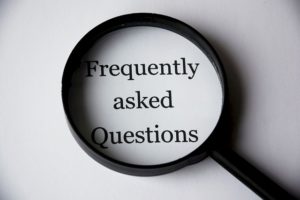 Prior to getting a divorce, divorcees often have many questions regarding the process and what to expect. Here are some frequently asked questions about divorce and some answers from divorce lawyer Roger Stelk.
What is a No-fault Divorce?
In the past, the only way for couples to get a divorce was to prove that one spouse was at fault and that he or she did something that warranted divorce. Some of these justifications included spousal abuse, prison sentencing, adultery, or insanity. Today, no-fault divorce allows a divorce to take place if one of the parties is unhappy in his or her marriage.
How Much Does a Divorce Cost?
Divorces come with a combination of variable and fixed costs. Fixed costs are fees that individuals pay to the court, along with fees paid for serving legal papers for a party to review and sign. Variable fees, on the other hand, are fees for legal representation and document preparation. These fees will vary from state to state and from case to case. Extra costs could also arise if disputed issues require mediation or there's a need for a financial analyst's involvement regarding property issues.
How Does a Spouse File for Divorce?
The divorce process begins when a spouse files a certain document with the court known as a Petition or Complaint, depending on the state in which the divorce is to take place. Some states also refer to divorce as a "dissolution of marriage." The other spouse receives a copy of the Complaint or Petition through either a process server or the local sheriff's office. This form may not be needed if both spouses agree to a divorce.
Once the spouse receives the Complaint, the proceeding steps will depend on how he or she responds to that form, as the individual might respond in disagreement with the form or choose not to respond at all. Financial statements and other documents may also come into play. In some cases, the process could become complicated, which makes working with an attorney ideal to ease the process.
How Long Does a Divorce Take?
There are many different factors that can influence the amount of time a divorce requires to resolve. These requirements can include state residency, living separately for a period of time, state-mandated waiting periods, and other state requirements.
Keeping these aspects in mind, individuals can find out their state's divorce requirements.
Go Back <<