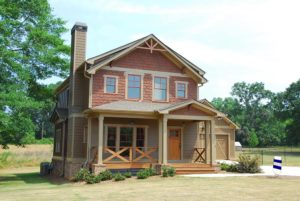 Finding mold in a home can complicate real estate transactions, and it is even worse when the problem is found after the sale. While a mold disclosure form is commonly used at real estate closings, Illinois law does not require sellers to fill it out. This form states whether a mold test was conducted and if mold was found. This could leave homebuyers dealing with an expensive problem that could jeopardize the health of their families.
Hazards of Mold in the Home
Mold in a home is considered a health hazard. It can cause or exacerbate existing respiratory conditions. People who suffer from asthma or COPD or are very young or elderly are especially at risk. The cost of removing mold and repairing the damage takes time and can be very expensive.
Signs that a Home May Have Mold
Buyers who are considering making an offer on a home should look for any obvious signs of water damage or mold, including:
Musty smells in the home, especially in rooms that have plumbing, including bathrooms, kitchens, laundry rooms, or basements
Water stains on walls, ceilings or inside cabinets
Standing water in basements
What Can Buyers and Sellers Do?
Even though a mold disclosure is not required in Illinois, a buyer can still request that a seller disclose if the home has a mold problem. Mortgage lenders often require an inspection of a home before agreeing to fund a mortgage. If the inspection uncovers signs of water damage and mold, the lender might not approve the mortgage unless the damage is repaired.
It is always a good idea for buyers to make sure their real estate lawyer includes a mold contingency within their sales contract that could allow them to walk away from the sale. The presence of mold is not always a deal killer in a home sale. A buyer can use it as a bargaining chip in the sale to request a lower sales price or require the owner to have mold remediation before continuing with the sale.
When mold is discovered after the sale, it may be possible to seek recourse from the previous owner. If there is reasonable evidence that the seller knew of the presence of mold and mislead the buyer, he may be liable to the buyer for failure to disclose.
Go Back <<